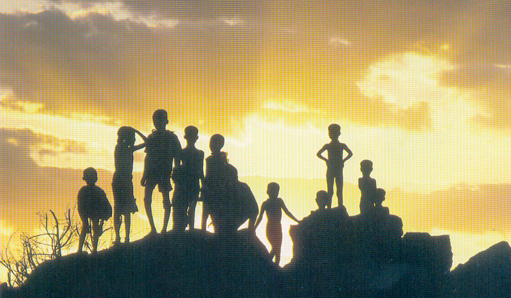 God opened our eyes to the possibility of ministering to the growing orphan needs through the local church in August of 2008. A Baptist Church in Germany started supporting a project and wanted us to oversee it.
We were able to help six orphans and other needy children in the village of Alaro. It opened many doors to preach the Gospel, through a local church that we planted in Kisii, and over 100 adults and children have been saved.
We have ministered in Kenya since 1999, and we have started 18 churches during that time. And eight of them have properties that could be used to minister to orphans in the following areas: Kisii, Rongo, Kuresoi, Sidundo, Rapedhi, Ibanchore, Nyarenda, and Monyerero.
You can help change the world for a child in the Nyanza Province of Kenya through monthly sponsorships. Orphaned by disease, poverty, or abandonment, these children have experienced more grief in their short lives than you or I can imagine; but they are precious to the heart of God. Many people want to help but feel unsure of where to begin. Your sponsorship will immediately impact the life of a child!
Monthly sponsorship provides the opportunity for a child to find healing and to flourish in the context of a loving Christian family as they receive:
Nutritious food
Clothing & personal items
Activity opportunities
Medical care
Education
Sending Church:
Bible Baptist Church
3301 N. First St.
Jacksonville, AR 72076

Pastor Mike Files
501.982.8826
www.bbcjax.com